13 December 2021
Posted in
By Sarah Davidson, chief executive of Carnegie UK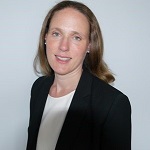 The voluntary sector exists to make Scotland a better place. At Carnegie UK, we would describe this "better place" as being a state of collective wellbeing, which goes beyond our individual health and wealth. It includes having friends and loved ones, the ability to contribute meaningfully to society, to set our own direction and to make choices about our own lives. We believe that collective wellbeing happens when social, economic, environmental and democratic (SEED) wellbeing outcomes are seen as being equally important and are given equal weight.
The voluntary sector – which empowers citizens, sustains wellbeing and advocates for change – is undoubtedly a super sector: striving for progress towards all four of these SEED domains. 
This article series is about the role of the voluntary sector in the economy, and at Carnegie UK we recognise the value and importance of the sector both as an employer and as an actor in improving economic wellbeing. Economic wellbeing is not about some people in society having more money in their pockets, rather it is about us all having a decent minimum living standard. This does include income, but it also covers housing, education, the cost and quality of our food, health care, transportation, clothing and other essential needs. Through delivering services, providing support and care, campaigning for change and much, much more, the voluntary sector has a direct impact on the economic wellbeing of Scotland's population.  
Having said that, our understanding of the interrelated nature of the SEED domains leads us to ask whether it does the sector justice to focus attention on its economic impact alone. As a super sector, its contribution towards progress across all four SEED domains makes it particularly powerful. By viewing its contribution holistically, the voluntary sector can communicate the value and importance of its work and demonstrate its contribution to collective wellbeing.  
Through its very existence, the voluntary sector contributes significantly to social wellbeing. Carnegie UK defines social wellbeing as where we all have our basic needs met, like health, housing and education. This contribution was tested and performed to the highest degree during the initial emergency phase of the COVID-19 pandemic. Across the UK and Ireland, we saw the sector come into its own, adapting quickly to respond to the basic needs of communities and individuals and coordinating support. Today it remains responsive to the longer-term impact of the ongoing pandemic through the provision of new services to tackle key challenges, such as around mental health and homelessness.   
The experiences of recent years have also raised our awareness of local and global aspects of environmental wellbeing. During the pandemic, many of us developed an increased appreciation for and awareness of our local environment, seeking respite and recharging in the green and blue spaces of our local neighbourhoods. These places – which for some, offered the only available outdoor recreation space – have continued to provide a range of benefits: boosting mental health, enabling safe outdoor areas to socialise, and supporting individual and group exercise to maintain physical health. The voluntary sector's role in creating and stewarding these opportunities has been critical.  
As well as being the biggest challenge we face as a global community, the climate emergency impacts our wellbeing at a domestic level too. Air, water, chemical, soil and noise pollution are just a few of the many risks that have an impact on a range of wellbeing outcomes, such as our homes, our health and our livelihoods. Following COP26, we are all aware that action to respond to the climate crisis is not something that can be left just to environmental NGOs and charities, but that we all have a part to play, operationally and strategically. 
Democratic wellbeing is about ensuring that we all have a voice in decisions that affect us. The voluntary sector is pivotal in this regard, advocating for local decision-making which reflects the needs and priorities of people living there, and providing opportunities for involvement through board membership. In Scotland alone, there are over 250,000 trustees who give their time voluntarily to support organisations to grow and develop.  
However, from Carnegie UK's work on wellbeing, we also recognise that wellbeing cannot be done to people, and know that giving people voice and choice is essential. The voluntary sector must continue to deepen and extend its practice in ensuring that individuals with lived experience have a voice in the organisations which speak on their behalf, and/or that their practice is informed by such lived experience.   
We welcome the discussion that SCVO has started about the voluntary sector's role and impact in the economy. Too often, there is a dangerous and mis-placed assumption that matters of economics should be left to the public and commercial sectors. However, to fully understand the voluntary sector's strengths and potential, I encourage everyone reading these articles to keep broadening and developing this discussion. There is so much to be gained from understanding and advocating for the voluntary sector's contribution to overall collective wellbeing: together, we can further advance our shared vision of making Scotland a better place, with better social, economic, environmental and democratic wellbeing for all.