This important bill consolidated and strengthened the existing criminal law against human trafficking and the offence relating to slavery, servitude and forced or compulsory labour. The evidence from voluntary organisations undoubtedly helped members improve the bill during the scrutiny process.
Margaret Mitchell, CONS
Human trafficking is seen by society as one of the most serious crimes, and the idea that slaves exist in the modern world is shocking. However only a decade ago, no individual had ever been convicted of the crime in Scotland. Even though trafficking was occurring, issues with the law meant prosecution was difficult.
In 2008, Amnesty International conducted research on human trafficking in Scotland in partnership with grassroots campaigners including Trafficking Awareness Raising Alliance (TARA) and Stop the Traffik in Glasgow. This led to the publication of Scotland's Slaves – a briefing focused on women and girls that revealed people were being trafficked across Scotland, and that victims had subsequently been identified and rescued by police.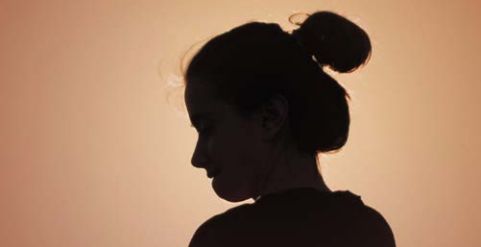 The briefing highlighted that no successful prosecutions had ever been brought against those responsible, partially as a result of neither Scots Law nor English Law having suitable legislation in place or a clear definition for human trafficking and exploitation.
Amnesty and anti-trafficking campaigners called for legislation to protect the victims of trafficking and improved training and collaborative working to identify victims and offer improved support services. An Equality and Human Rights Commission Scotland inquiry into human trafficking in 2010 also called for Scottish-specific legislation and a victim-centred approach.
Partnership working was crucial to the success of this campaign. Amnesty International worked with partners who had expertise at service level and those working with victims of trafficking throughout Scotland. During the passage of the bill, Amnesty called for further provision on Independent Legal Guardians for all separated and unaccompanied children and the development of a specific Scottish National Referral Mechanism (NRM) based on a multi-agency, multi-disciplinary approach which provides a human rights framework for the identification and support of victims of trafficking.
In September 2013, Jenny Marra MSP (Labour) launched a consultation on new legislation and in March 2014, former Justice Secretary Kenny MacAskill (SNP) announced that the Scottish Government would draft a dedicated Human Trafficking bill for Scotland.
In October 2015 the Scottish Parliament unanimously passed the Human Trafficking and Exploitation (Scotland) Act. The act was intended to strengthen and consolidate existing laws on human trafficking and offer more robust support to victims.
It raised the maximum penalty for trafficking to life imprisonment for both human trafficking and crimes related to exploitation, and placed a duty on Scottish Ministers to secure provision of immediate support and recovery services for victims of human trafficking and exploitation.
The number of potential human trafficking victims in Scotland identified and helped is rising. In 2017, there were 213 referrals to Police Scotland – a 42 per cent increase from 2016. The greatest increase 85 per cent) was in labour exploitation referrals, and over half related to male victims, both adults and children, a rise of 64 per cent from the previous year.
Previous: Free School Meals Next: Social Security
Page last modified on 30th January 2020