I led the campaign through the necessary processes to enable the bill to raise the awareness and knowledge of individuals to make an informative decision and choice in life.

This work was hugely supported by the BHF who co-chaired many of the community and political consultations needed to compile the necessary evidence and research for committee papers.
Anne McTaggart, LAB
Three people a day in the UK are in need of an organ transplant. However less than half of Scotland's population have signed up to donate their organs on death. This led to a Scottish charity launching a campaign which aimed to build on public support for an opt-out system for donation to be introduced.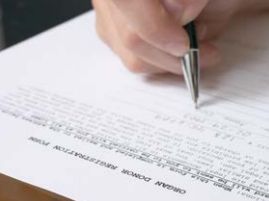 The Organ Donation Opt Out was introduced by the Scottish Government in 2017, allowing organs to be used in transplants in the absence of express permission. The British Heart Foundation (BHF) Scotland led the call to change the law, backed by the British Medical Association and former MSP Anne McTaggart (Labour) who introduced a Private Member's Bill in 2016 following a public consultation, with 82 per cent of respondents supporting the move. Other health charities including the Cystic Fibrosis Trust and the Scottish Kidney Federation supported the campaign.
The Human Tissue (Authorisation) (Scotland) Bill enables hospitals to presume consent for organ donation unless people specifically "opt out" during their lifetime or their families strongly object. It excludes children and adults unable to make their own decisions. The bill was passed in February and is set to come into force before the next parliament elections in 2021, following a high-profile awareness-raising campaign.
The opt-out system will lead to an increase in organ donations and lives saved.
BHF Scotland got the opt-out campaign up and running in 2013 following a Glasgow Evening Times petition which secured more than 18,000 signatures calling for the introduction of an opt-out system.
Initial meetings with government officials and ministers met with strong opposition. David McColgan, senior policy and public affairs manager (devolved nations) at BHF Scotland, led the campaign. He said: "We were told opt-out organ donation was opposed and would not be introduced. The petition in Scottish Parliament for introduction of opt-out was closed, with no recommendation to introduce it. So we decided to go down the more time-consuming route of a member's bill, supported by Anne McTaggart who was incredibly proactive and passionate."
BHF carried out public polls every six months during its campaign, which showed ever-increasing levels of public support, particularly among young people. The campaign hit a setback when the member's bill was narrowly defeated at the first stage by just two votes. Two sets of evidence were then given to the parliament's Health and Sport Committee. "The hearing was contentious and heated by parliamentary standards. It was a very public moment in the Scottish Parliament," recalled McColgan.
A turning point came with the 2016 election, which saw the SNP majority government become a minority administration and Aileen Campbell appointed as Public Health Minister.
Scottish Labour had pledged to reintroduce the bill following the election, led by MSP Mark Griffin, whose own father had died during a heart transplant because of the lengthy wait for a suitable organ.
However just four weeks after the election, McColgan received a phone call to say the Scottish Government was going to introduce a soft opt-out system.
Previous: Justice for Victims of Asbestos Related Diseases Next: Debt Arrangement Schemes
Page last modified on 30th January 2020