The Social Security (Scotland) Act 2018 is the product of the collective input of MSPs of all parties, third sector organisations and the Scottish public. They all shaped its development and, together, we have created a piece of legislation to be proud of.
Jeane Freeman, SNP
Through gaining devolved powers, the Scottish Government has pledged to build a fairer social security system.
The rebuilding of welfare offered unprecedented opportunities for third sector organisations to help create a new system that will provide support for the vulnerable.
The Scottish system will include new forms of assistance and a language that is distinct from that of the reserved social security system. The act consists of eight overarching principles which include: social security as a human right; respect for dignity of individuals at the heart of the system; and the system contributing to the reduction of poverty in Scotland.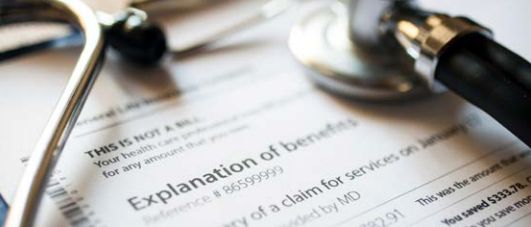 Issues that the sector has offered support on include disability and carers benefits, overpayments, industrial injury assistance and funeral expenses.
Rob Gowans, policy officer at Citizens Advice Scotland, said sector involvement was key from the early stages.
"Benefits were an entirely new area for the Scottish Government and they sought our advice from an early stage," he said. "We realised we had a unique opportunity to shape and influence the system. We convened a roundtable of organisations we thought would be interested to work together on various amendments to the bill."
Organisations who have helped to created fairer legislation include Marie Curie and MND Scotland.
"What we noticed with the DWP definition of terminal illness, which referred to last six months of life, was that it was very restrictive," said Richard Meade, head of policy and public affairs at Marie Curie.
"Only people with a terminal cancer diagnosis were managing to get their benefits quickly and without having to go through one to one assessments, which we felt was unfair to those with other terminal conditions.
"The partnership between Marie Curie and MND Scotland – backed by 20 other organisations – was one of the most effective campaign partnerships I've worked on. We worked together on all aspects of the campaign and across our different departments. The public and MSPs were very supportive of it once we began to get the message across, and this led to a compelling case for change."
One Parent Families Scotland highlighted the need for crisis grants to support those struck by poverty.
The charity's head of policy and strategy Marion Davis said: "We lobbied Scottish Government and submitted evidence which argued for a national scheme for Scotland that would provide community care grants and crisis grants rather than loans.
"We argued that while the DWP Social Fund had served many of the poorest families in Scotland, a quarter of community care applicants were from lone parent households. The reason why they need to access the fund is because they are living on incomes well below the poverty line, on which it is extremely difficult to cover unexpected costs.
"OPFS was extremely pleased and relieved when the Scottish Government continued a commitment to grants rather than loans."
Previous: Human Trafficking and Exploitation Next: Equal Marriage
Page last modified on 30th January 2020