22 November 2021
Posted in
By Anoushka Kenley, director of policy and research at Pro Bono Economics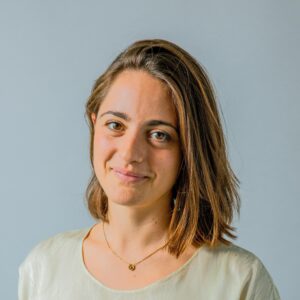 Next time you are in a restaurant, look around you at the staff collecting plates and taking orders. Imagine that same scene in every single restaurant in your town or city and you have a sizeable workforce. Across the whole of the UK, there is a small country. But they are not even half the number working and volunteering for charities.
The social sector consists of around 167,000 registered charities, upwards of 200,000 grassroot community groups and 100,000 social enterprises, including 7,000 co-operatives. Officially the charity sector alone employs around 900,000 people (itself a difficult figure to derive), but this takes no account of the 19.4 million people who formally volunteer time every year. Between them, the hours volunteers put in each week is equivalent to an extra 1.3 million workers. On this basis, charities and their volunteers sit somewhere between both hotels and restaurants and the construction sector in terms of employment. But when it comes to the value generated by these organisations, officially it amounts to less than 1% of GDP (£18billion). 
Why is this official value so small? Part of the problem lies in who is counted. National accounts, the economic statistics that tell us about the overall size of the economy and how much different industries (like hotels and restaurants) contribute to it, don't actually tell us how much the social sector contributes. The National Council for Voluntary Organisations helps us by estimating these figures for general charities, but we don't know how much the entire social sector (including social enterprises and community groups) contributes. Significantly, the enormous contribution of volunteers to the economy is completely absent from the national accounts. Previous ONS analysis suggests the annual value of volunteering in the UK is over 2% of GDP (£42bn). But this is simply not included in the national GDP figures. 
A more intractable problem is the small matter of what is counted. When we think about the value of social sector activity, it is clear that this is much more than just the salaries it pays. This is a sector that generates huge spillover value. Some of this is particularly hard to translate into monetary value, such as someone feeling like they belong to a community. But much of this value manifests itself in public spending boosts for the government through fiscal savings and economic benefits. As an example, social sector organisations working to improve the mental health of former prisoners can achieve fiscal savings by reducing re-offending rates and improving service users' health, meaning the taxpayer does not pick up the tab for interventions further down the line. Similarly, these organisations will produce economic benefits by improving the employment prospects of ex-offenders, bolstering HMRC's coffers when they generate higher tax receipts. 
Estimating the actual worth of what is taking place in terms of economic and fiscal gains is the focus of much of Pro Bono Economics' work with charities. Our project with the Magic Breakfast charity earlier this year illustrates the extent of this undocumented value. Magic Breakfast is one of two charities which delivered the government-funded National School Breakfast Programme between March 2018 and July 2021, providing free breakfasts to children in some of England's most disadvantaged areas. PBE conducted an analysis of the cost-effectiveness of the Magic Breakfast model, which is intended to tackle classroom hunger and drive up academic performance by improving children's energy, concentration, behaviour and overall readiness to learn. 
Our analysis found that offering the Magic Breakfast model of school breakfast provision for one year to pupils completing Key Stage 1 cost around £180-per-year per pupil and could generate long-term benefits to the economy of around £9,200 per child. These benefits mainly flow from pupils getting better exam results, which will translate into higher earnings (and higher tax payments) over the course of their lives. They also come from reduced government spending for special educational needs, truancy and exclusion. Overall, this means that every £1 spent on the programme could generate more than £50 in value.  
In Scotland, there are 22,100 children in the equivalent year group at schools with high levels of disadvantage, according to the PBE study. PBE estimates that if all these Scottish pupils received the Magic Breakfast model of school breakfast provision, it could generate long-term economic benefits of around £200million. 
These benefits can be hard to estimate and vary from programme to programme. Nonetheless, even using a conservative estimate of how this additional spillover value might play out across all charity activity, the true value of the sector rises considerably. PBE and its founder, Andy Haldane, former chief economist of the Bank of England, believe the true figure could be as high as £200billion. This equates to around 10% of the UK's economic output – ten times the official value estimated for the sector. 
Lastly, we should not limit our understanding of the social sector's value simply to what it delivers itself. We should consider what it enables other sectors to achieve too. This is even harder to pin down with numbers, but take a moment to reflect on whether government or businesses could do their jobs properly without a functioning civil society. Without norms of trust, cooperation and reciprocity to grease the wheels of connection between and within social groups. Without a healthy, happy workforce, community representation or civil society's rich network of relationships. This is the social capital which helps markets and democracies to function effectively. Economist Raghuram Rajan argues that we need to get better at recognising civil society as the vital "third pillar" of a thriving society and economy – rather than a "residual" sector that simply fills the gaps businesses and public services fail to service. This is a challenge the Law Family Commission on Civil Society, which PBE is leading, aims to address. 
We work in a sector that generates huge value. On the most basic measures, such as the number of people involved, we're a sizeable economic force. And the nature of our work means the wider benefits reach much further than traditional economic measures generally capture. How can we get better at recognising this value?  
As a starting point, we need national accounts to start capturing the contribution of the social sector and volunteers properly. This is something the ONS could do relatively quickly. Re-thinking how we define the 'value added' of the social sector is a much more substantive problem which will take time to solve. It might require something akin to the Atkinson Review, which fundamentally shifted the way public sector output is measured.  
In the meantime, maybe there is a subtler move that we as a sector can pursue. By shifting the rhetoric that we are just a residual sector  –  filling the gaps left by governments and businesses – we can ensure the social sector is rightfully regarded as the economy's vital third pillar.