We're committed to improving transparency, both across the voluntary sector and within our own organisation.
Our commitment to improving transparency comes at a time when SCVO is coordinating the voluntary sector's contribution to the global Open Government Partnership in Scotland.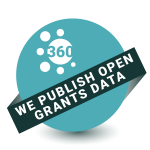 We publish data on the grants we award using the 360Giving standard.
We publish our accounts and financial information.
We publish our Board minutes.
We work with partners in the Third Sector Interface network and Volunteer Scotland to collect data on voluntary sector organisations and volunteering opportunities through Milo. Access to this data is available through a number of public-facing websites and may be available in other formats on request.
We aim to contribute to Open Source software wherever possible. Our own open repository is available on our GitHub account.
Page last modified on 10 March 2021