15th January 2018
Posted in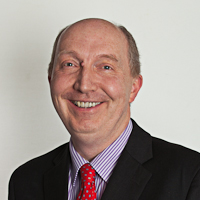 The Scottish Council for Voluntary Organisations' (SCVO) Board of Trustees is delighted to announce that Andrew Burns – former Edinburgh City Council Leader and local councillor – is the organisation's new Convener.
Appointed earlier this week following an open process via a selection panel, Andrew will work with colleagues on SCVO's Board for up to six years, and one of his first tasks will be to help appoint a new CEO to lead the organisation's operations. The Convener role is a voluntary position, providing leadership for – and accountability to – Scotland's third sector.
Andrew said of his appointment: "I am so pleased to be taking on this role at a time when civil society space and socially progressive movements everywhere are under pressure, but needed more than ever. SCVO has an established position and track record, and I'm excited about contributing to its future strategy for and with Scotland's charities, voluntary organisations and social enterprises".
Andrew joins the Board of Trustees at an exciting time, when the organisation is embarking on a full strategic review engaging with all 1,800 members, as well as public and private sector stakeholders.