15th April 2019
Posted in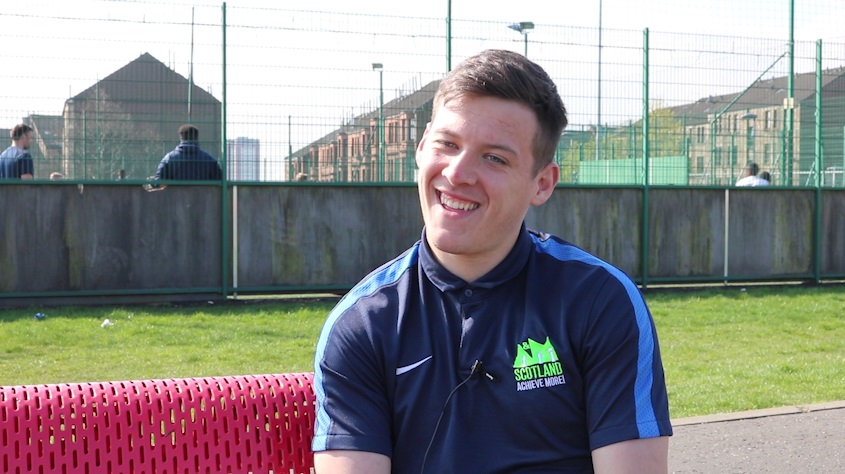 Craig, 22, became a CJS employee three years ago and is now employed full time withAchieve More Scotland. Here he shares his experience:
"When I left school I did a scholarship in engineering because teachers suggested it, but I didn't enjoy it. Then I did a job for a bit and it didn't suit me – that was the problem, I didn't know what I wanted to do. Then this opportunity came up with Achieve More and CJS – it was lucky. I'd recommend it a million per cent.
 "About three years ago I was at college and I just asked if I could help out or do anything here [Achieve More Scotland]. We've got a volunteer programme so I got involved in that, then they said there was an opportunity to work with them through Community Jobs Scotland, so I applied for the job and I got it! My job title is Football Coach and Youth Worker – I went full time just before Christmas 2018.
"Outwith the Easter and Summer camps that we run, I work in a school that's actually in my area – Haghill – so it's ideal. Usually I start at 8am – go into the school and do the breakfast clubs, and depending on the day I'll do lunchtime or after-school classes. It could be football classes, it could be dance with my colleague Keira, or youth clubs. It changes every day it's brilliant – keeps me busy!"