Congratulations to our amazing Scottish Charity Awards 2018 winners!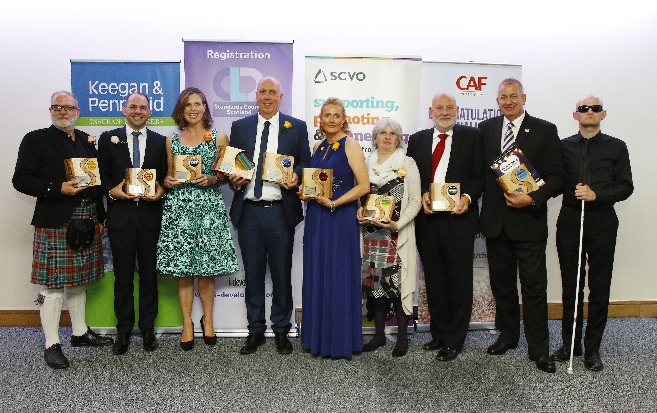 Charities and individuals from across Scotland have been recognised for the life-changing difference they make at the 2018 Scottish Charity Awards, which took place at the Edinburgh International Conference Centre on Thursday 14 June.
Organised annually by the Scottish Council for Voluntary Organisations (SCVO), the Awards celebrate the amazing work that people within charities and community groups do every day, all over the country, to help those in need and raise awareness of important causes.
Andrew Burns, Convener of the Scottish Council for Voluntary Organisations (SCVO), said: "A huge congratulations to our winners and all of this year's finalists. Each of the 40 individuals and organisations shortlisted make a huge difference to the communities they work with, and I'm delighted that we have been able to bring the third sector together to both recognise and celebrate their achievements. We received over 13,000 votes for the People's Choice Award so I would also like to thank all those who contributed to the evening by voting for their favourite charity. A wonderful night had by all."
This year 40 finalists were shortlisted, with one charity winning two awards, and an additional two finalists receiving special commendations for their work.
The winners are:
Special commendations also went to 'Fearless' by Sacro in the Pioneering Project Category, and Jay Hogarty from Chest, Heart & Stroke Scotland in the Leading light category.
If you'd like to watch the ceremony again, the full clip from our livestream is now available on our Facebook page.
For more photos from the night, see our Facebook album.
Page last modified on 23rd January 2020