Congratulations to our Scottish Charity Awards 2019 winners!
Charities and individuals from across Scotland have been recognised for the life-changing difference they make at the 2019 Scottish Charity Awards, which took place at the Edinburgh International Conference Centre on Friday 14 June.
Organised annually by the Scottish Council for Voluntary Organisations (SCVO), the Awards celebrate the amazing work that people within charities and community groups do every day, all over the country, to help those in need and raise awareness of important causes.
This year 44 finalists were shortlisted, nine won awards and an additional four received special commendations for their work. The winners are:
Charity of the Year: Drake Music Scotland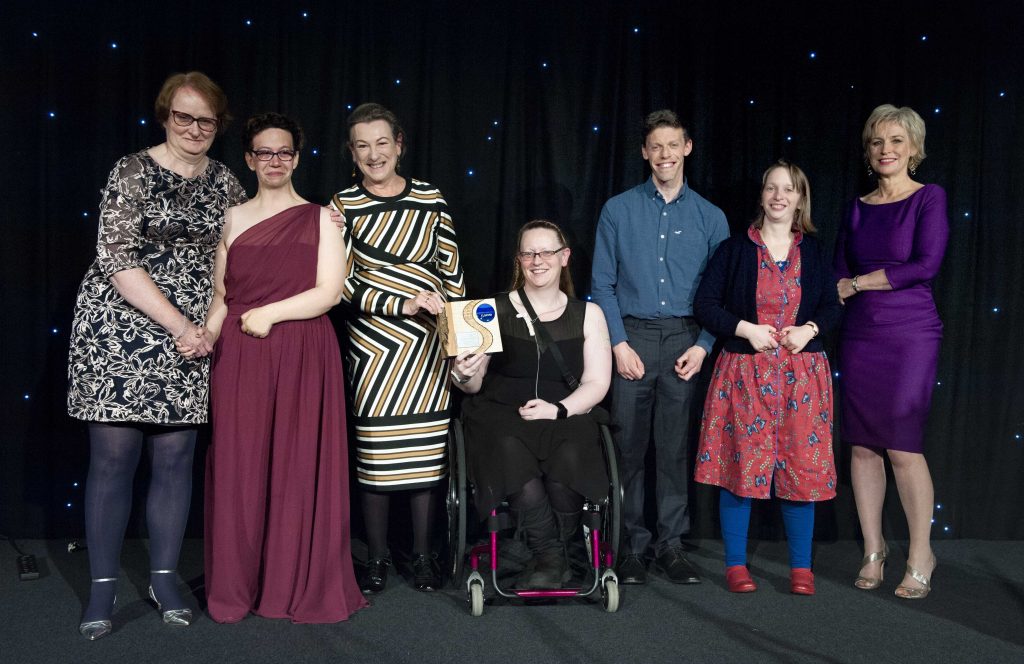 As Scotland's leading disability music organisation, Drake Music Scotland supports over 1,000 disabled children and adults to play music and sing, reducing isolation, boosting confidence and improving wellbeing. In 2018, the team took their Digital Orchestra to Singapore to perform on the international stage for the first time, reaching an audience of over 10,000. The team is currently helping to develop a range of music instrument technologies which are played by movements of the eyes, facial muscles and even brainwaves.
People's Choice Award: Scotland's Charity Air Ambulance (SCAA)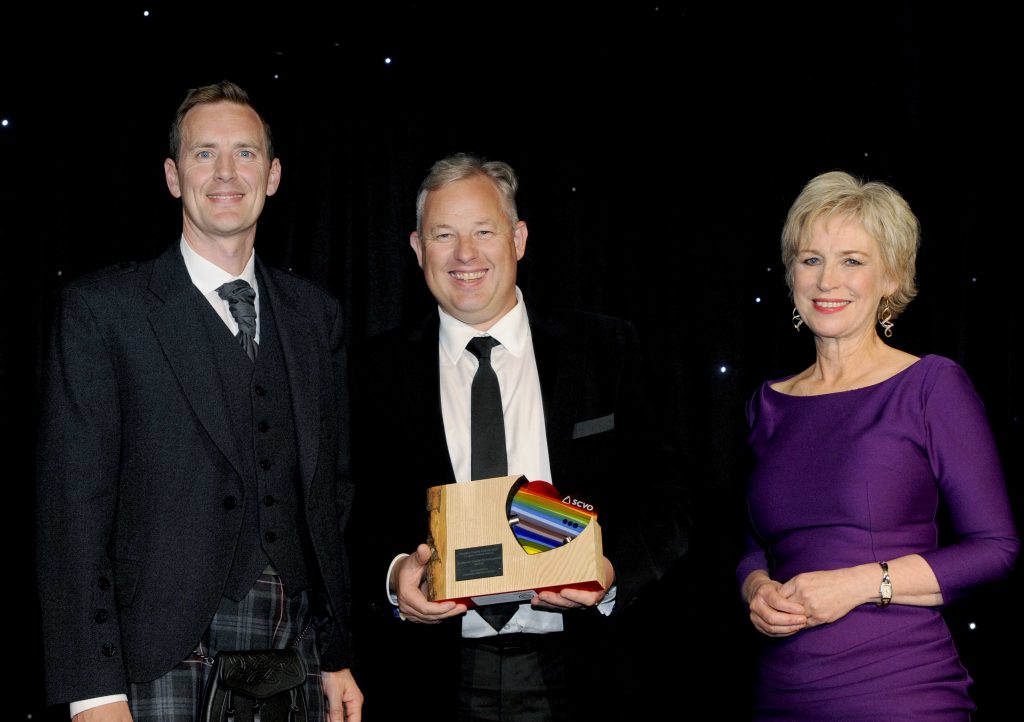 Scotland's Charity Air Ambulance saves lives. As the country's only charity-funded air ambulance, every day the team are able to fly expert paramedic care straight to the scene of serious illness of injury, and fly patients onto hospital. Hundreds of patients – of all ages – have been attended to by the SCAA – in the past year alone, the dedicated crew has responded to 325 emergencies.
Leading Light: Toni Giugliano – Mental Health Foundation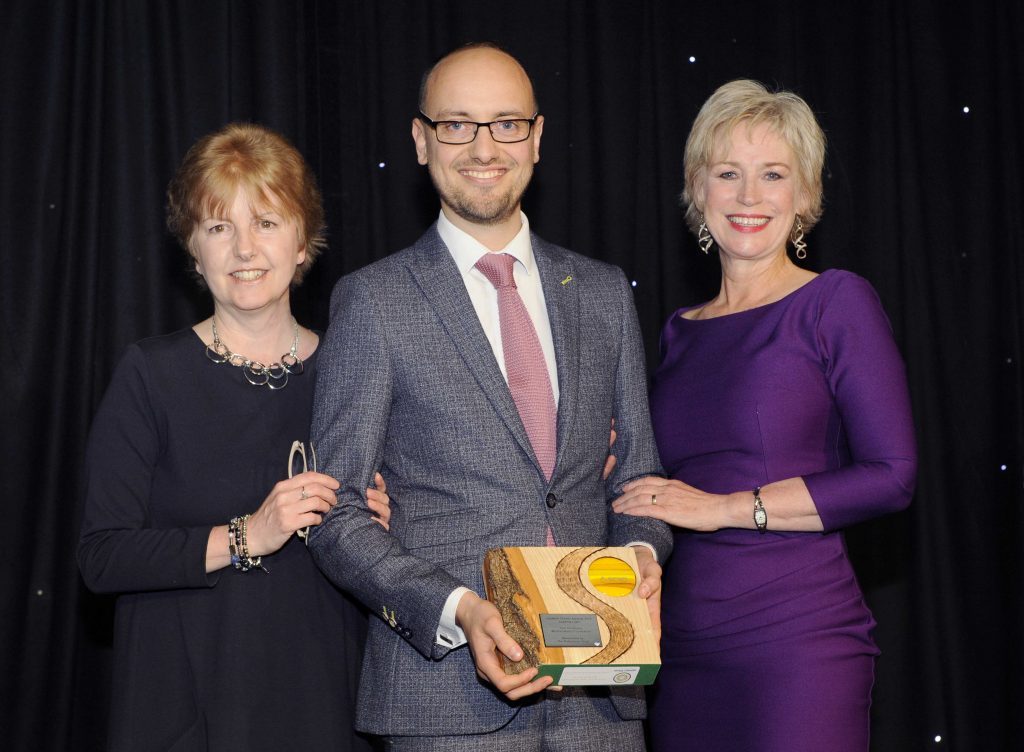 Toni co-ordinated the first ever landmark light-up for Mental Health Awareness Week in Scotland, putting suicide prevention back on Scotland's political agenda through lobbying and high-impact campaigns. He has given people a voice – particularly families bereaved by suicide, many who felt powerless in achieving the change they want to see.
A Special Commendation was awarded to Fatima Ramzan from the Dundee International Women's Centre.
Charity Champion: Laura Reid – Support in Mind Scotland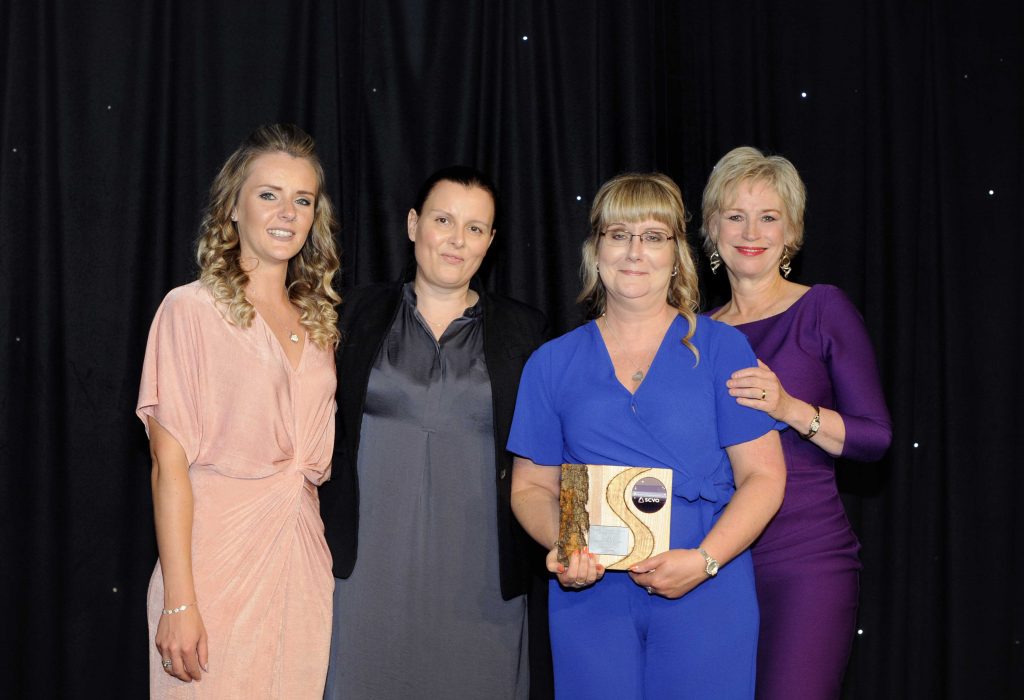 Laura's son Calum was 21 when he took his own life after struggling with mental illness. In response to this tragedy, Laura has embarked on an admirable campaign of positivity, rallying support and raising mental health awareness and funds for Support in Mind Scotland. She continues to bravely share her own experience to help and inspire others, particularly young men who feel unable to seek support if or when they need it.
Cracking Campaign: Marie Curie and MND Scotland – 'Social Security in Scotland – a fair definition of 'terminal illness''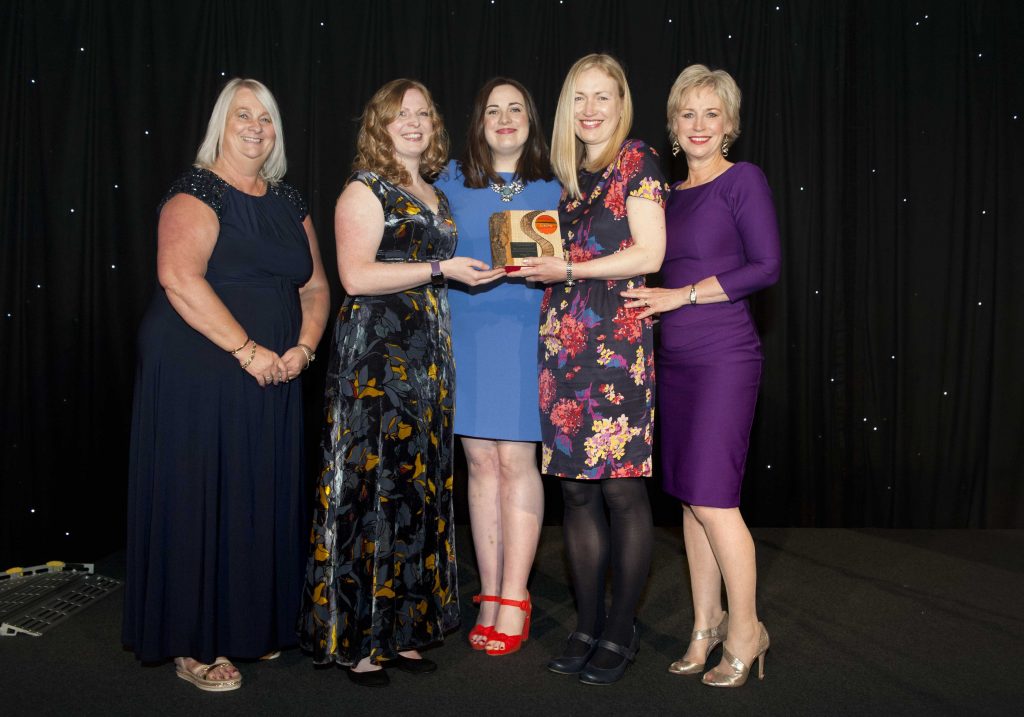 This campaign aimed to ensure that Scotland's new social security system included a fairer definition of terminal illness than the current UK requirement, which requires some of society's most vulnerable people to prove they have just six months left to live. Thanks to support from the public, voluntary sector organisations and academics, the Social Security (Scotland) Bill was passed unanimously on 25 April 2018 with the best-case scenario for terminally ill people.
A Special Commendation was awarded to Mayfield and Easthouses Development Trust (MAEDT) for the 'I'm Back Caring – Clean the River' campaign.
Pioneering Project Move On – Family Food Service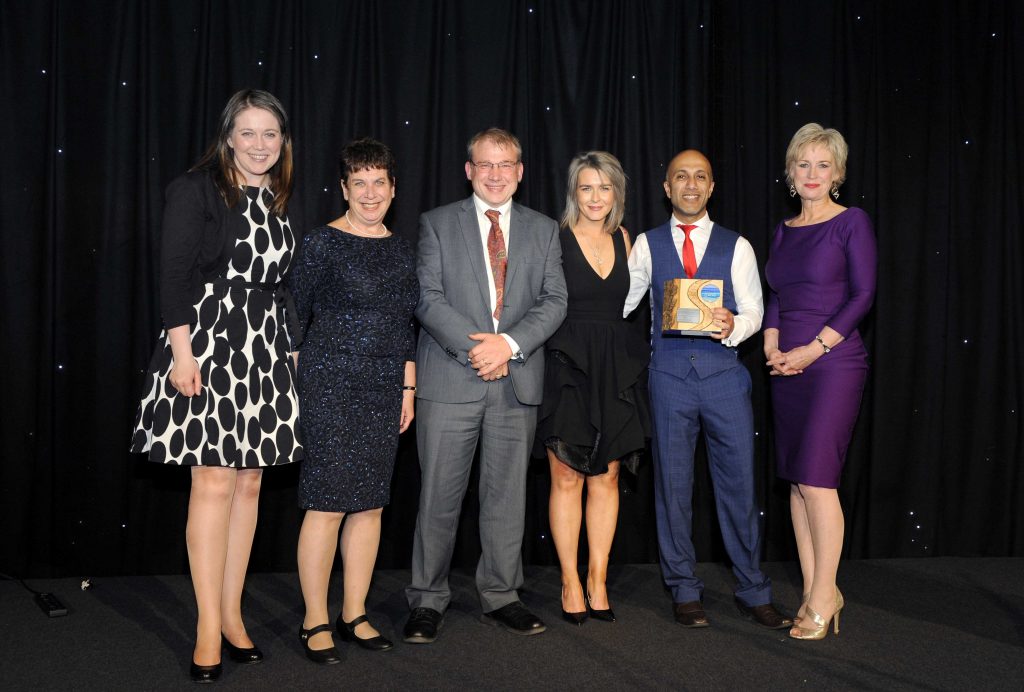 This project fights hunger in an innovative and dignified way by providing essential food and support for community meals and activities. It removes the stigma for vulnerable families who may be reluctant to access food through foodbanks, and so far has provided over 100,000 meals to children and their families through community activities. By working with partner organisations, Move On have created a network in Glasgow which enables collaborative approaches to innovative and sustainable solutions.
A Special Commendation was awarded to Intercultural Youth Scotland for their 'Equality, equity & justice!' Project.
Celebrating Communities: Give a Dog a Bone… and an animal a home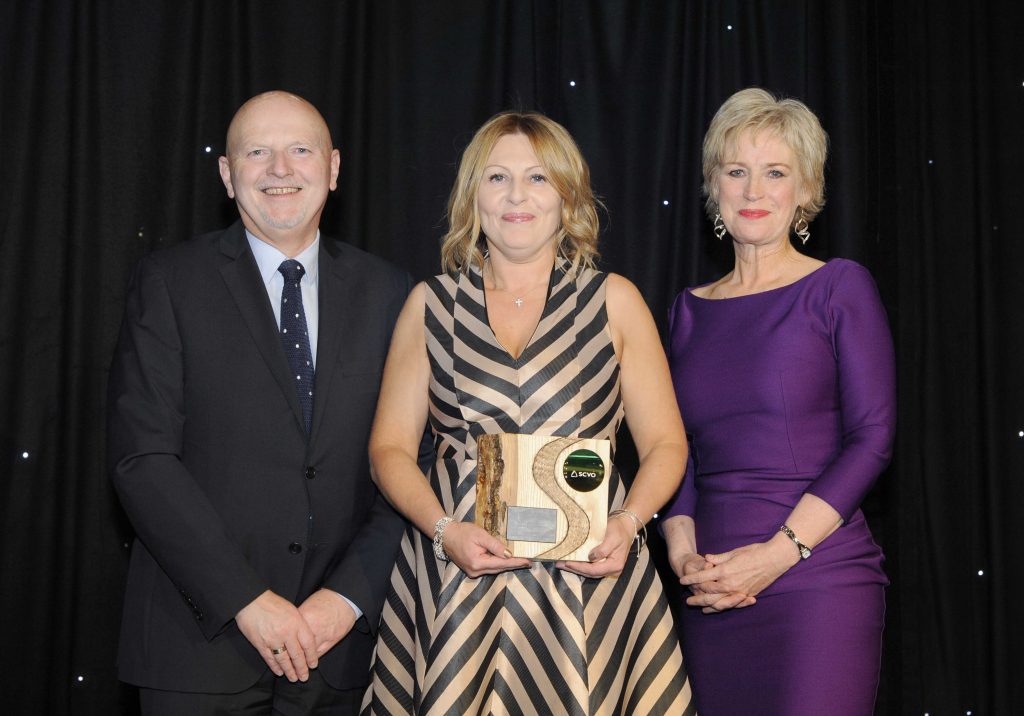 Tackling loneliness through animal companionship, this unique charity supports the over 60s to afford a rescue pet companion. The team has helped hundreds of older adults and rescue animals to have a happier life, together, and it's a win-win – the person gets a friend and the animal gets a home. Already they have expanded their remit to include a Community Space project where they offer retired people a safe space to make new friend and learn new skills.
A Special Commendation was awarded to Bridgend Farmhouse.
Terrific Trustee: Megan Sutherland – Who Cares? Scotland
Megan has experienced kinship, residential, foster and supported care placements, and became a member of Who Cares? Scotland when she needed advocacy at the age of 15. Her passion for equality, rights, belonging and believing in people inspired her to join the board at 17 and it continues to guide her work as its Vice Chair four years later.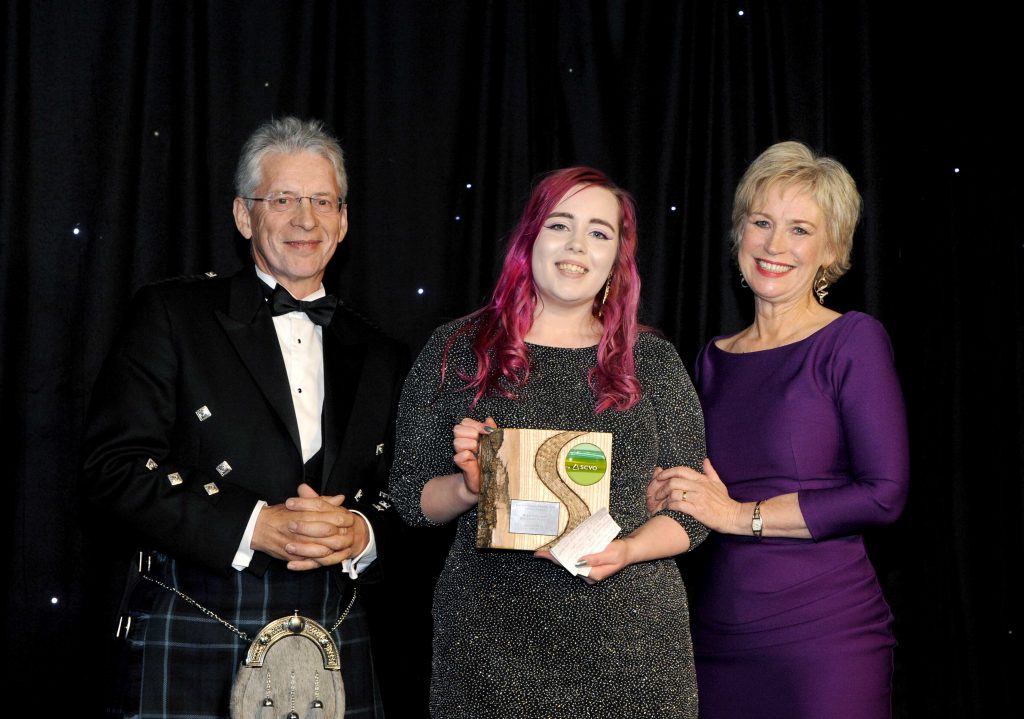 Demonstrating Digital: ENABLE Scotland
ENABLEMe is a free assisted travel app, designed to support individuals who have learning disabilities to develop their life skills and become independent travellers. The app includes a host of accessibility features including Easy Read and Text to Speech, and it is hoped that it will enable people with learning disabilities to overcome barriers to opportunities such as training or work.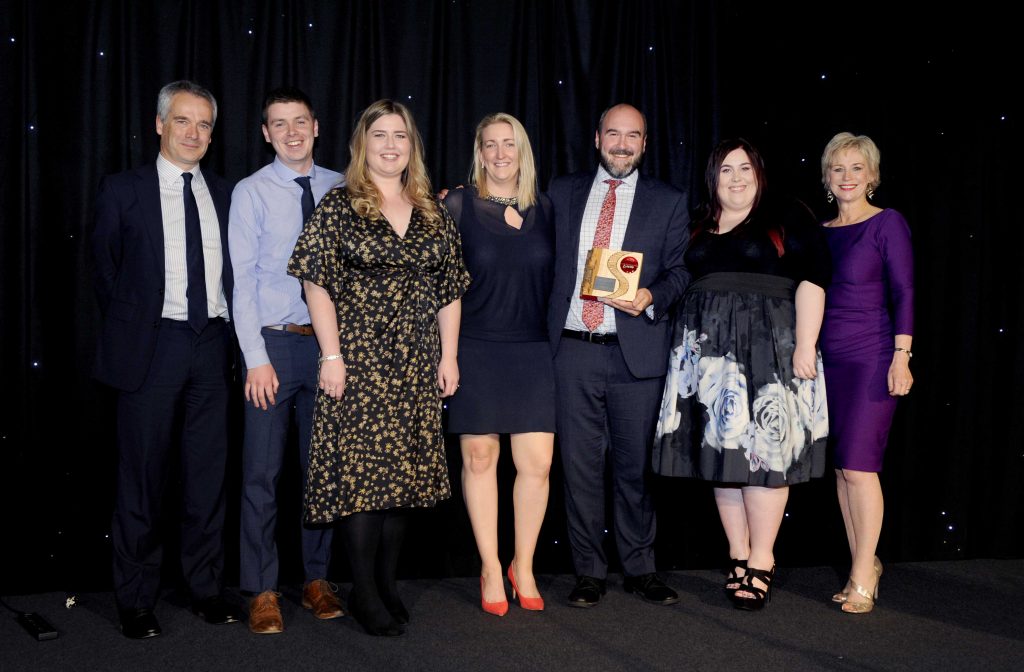 Page last modified on 23rd January 2020