The SCOPE e-learning platform is for trustees, volunteers and staff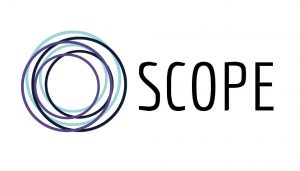 It provides entry-level information and learning to help you run your voluntary organisation.
The platform has five modules covering the following topics:
We recommend that you start with the Governance module first, but you can complete the modules in any order, and pick and choose the most relevant ones to you.
The SCOPE e-learning platform offers flexibility, as you can complete your learning at a time and place that suits you. It also gives you the opportunity to gain validation through a digital badge system when you complete each module. This lets you share your achievements with your peers and potential employers.
SCOPE: (Skills Recognition, Capacity Building and Professional Education for the Voluntary Sector) is funded by ERASMUS+, the European Commission's programme for education, training, youth and sport. SCVO has worked with European partners from Ireland, Finland, Latvia and Estonia, to develop the e-learning platform.
You can find out more about the project
Page last modified on 19 March 2021