2 November 2021
Posted in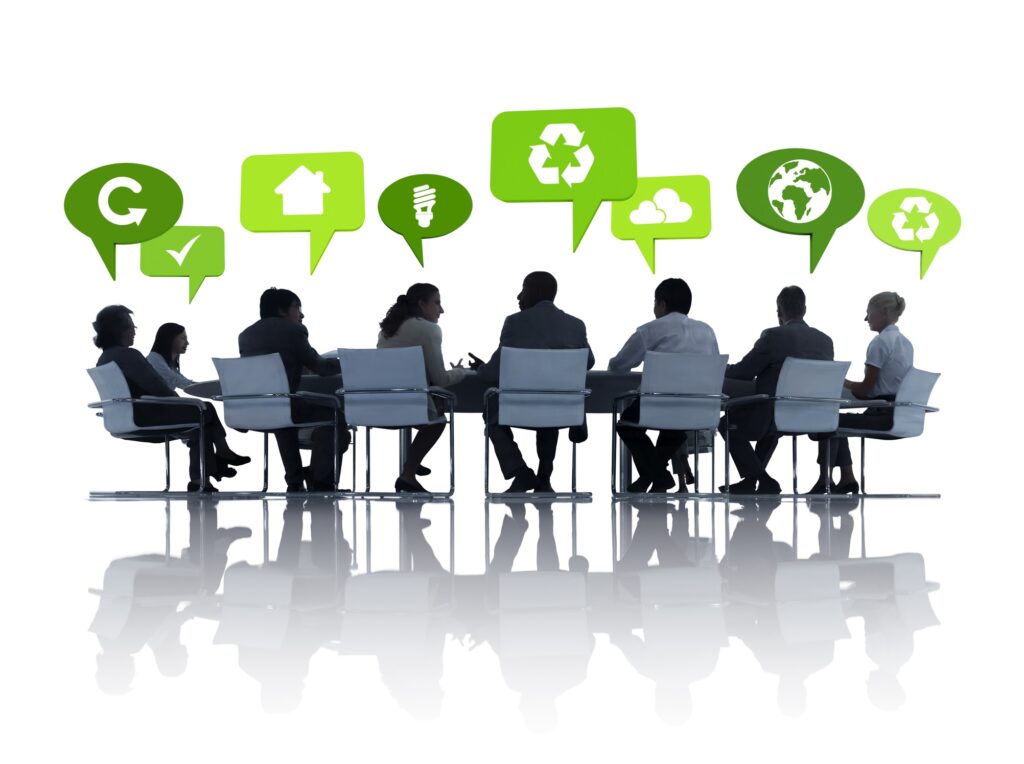 Most people probably aren't too worried about COP26, the UN Climate Summit, running at the same time as Trustees' Weeks. It's not exactly a catastrophic diary clash. But there is a link – and like a magician, I'm about to reveal it.
If you haven't already put climate change on the agenda of a board meeting – like 75% of people attending an SCVO Good Governance seminar on this subject earlier in the year – then you need to do so now.
That's not because Joe Biden is in Glasgow and climate change is a trendy subject, but because whether you like it or not as organisations and individuals we need to reduce our carbon footprints now.
The Scottish Government has committed to cut our country's carbon emissions by 75% of 1990 levels by 2030 – that's just nine years to make significant changes. The government is introducing a series of measures to try to achieve this and is putting pressure on all parts of society to play their part.
Soon voluntary organisations will have to demonstrate their environmental credentials to win public contracts and grants. They will also need a ready answer as to what they are doing to reduce their carbon footprints for public donors and potentially independent trusts and foundations.
A total of 72% of charities and social enterprises that engaged in SCVO and SenScot research on this topic said they didn't have environmental policies and 89% didn't have a carbon reduction policy in place. So, if your organisation is one of this majority, now is the time to start addressing this.
Climate change is already widespread, rapid, and intensifying according to the 2021 report from the international body set to monitor it, the Intergovernmental Panel on Climate Change (IPCC).
People on low incomes in both developed and developing countries are most vulnerable to the impacts of climate change. Decreasing food production, an increase in health issues associated with climate change, and more extreme weather will impact on those already facing inequality. In Scotland flooding and storms have a bigger impact on poor-quality housing, for example. 
The process of combatting the climate crisis is generally broken into two streams – cutting your carbon footprint is mitigation but we also have to adapt to the climate change that is already happening and the new net-zero lifestyle. For those still unsure, net zero is where the greenhouse gases going into the atmosphere are balanced by removal out of the atmosphere. Scotland has pledged to achieve net zero by 2045.
Net zero means getting rid of petrol cars and gas fuelled boilers, better insulating our homes and, importantly, changing the way we consume. According to Zero Waste Scotland, 80% of our carbon footprint in Scotland comes from products, materials and services we consume. This includes clothing, technology, furniture, food, cars and bikes imported from countries which are more polluting than Scotland, such as China. 
Aside from taking less flights, small changes to how we live such as eating less meat, shopping second hand and making products we own last as long as possible can have a big impact.
These changes will come more easily to some than others – it's wealthier consumers who are switching to air source heat pumps and electric vehicles, for example. People living in poverty, those managing long-term health conditions and the elderly will not find it as easy to change.
Scottish charity trustees need to ask themselves how climate change and the transition to net zero is already affecting the people their organisation supports, and what more they can do to help them.
The Scottish Government has committed to ensuring the transition to net zero is a just transition that doesn't negatively impact on people already experiencing inequality. Scotland's voluntary sector has a key part to play in ensuring that happens.
So, the link between COP26 and Trustees Week is that just as world leaders need to take strong action on climate change so do charity leaders. If there's one thing you can do to be #OneStepGreener after COP26 it's putting climate change on the agenda for an upcoming board meeting.
SCVO has this week launched some Climate Crisis web pages with advice, information and case studies to help Scottish voluntary organisations start their journey to net zero.
If you want to explore this in more depth, join the Tackling the Climate Crisis free virtual event with SCVO and ACOSVO on 18 November.