It is heartening that civil society remains engaged in making the case for land reform and for tackling the deeper questions of power that lie at the heart of the land question.
Andy Wightman, GREEN
Less than 500 people, many of whom live abroad, own half of all privately-owned land in Scotland – one of the highest concentrations of land ownership in the world.
The Land Reform Act (2003) enabled rural communities who successfully registered a community interest in land to have the first option to buy when it was offered for sale. The Community Right to Buy (CRB) was extended to include urban areas and gave rights for communities to apply to purchase land even when there was not a willing seller in the Community Empowerment Act 2015 and the Land Reform Act 2016 extended these rights for a community in pursuit of that community's sustainable development.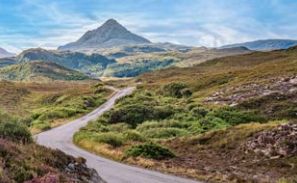 Community Land Scotland (CLS) was set up in 2010 to increase the momentum for land reform.
Peter Peacock, former policy director of CLS, said: "The 2003 act moved things forward and changed the climate but its powers were limited and highly complex to use. Our objectives were to simplify it and have its powers widened in scope. The Scottish Government was committed to simplifying it but not at that stage to extending it.
"The Community Empowerment Bill gave us an opportunity to change this as government officials effectively had a blank sheet. We made a major policy submission, built relationships with the committee, gave oral and written evidence and lobbied on a cross party basis. We employed a former government solicitor and a legislation drafting expert to help us draft a
targeted series of amendments to the bill.
"Our key aim was to extend community right to buy to all communities in Scotland, which was a significant breakthrough. After a lot of lobbying we got the Scottish Government to allow communities to buy land if it was abandoned or neglected. We didn't think that went far enough and wanted to include purchase of land for sustainable development in the bill. In the end they added land where the use or management of the land was 'detrimental' to the environmental wellbeing of the community, which was a step forward."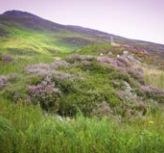 CLS worked closely with Global Witness, SCVO, Community Alliance, DTAS and CWA in aspects of the changes they were seeking.
Further campaigning led to a series of proposals in the Land Reform (Scotland) Bill 2016, including the provision of the Land Commission and amendments for a strong register of controlling interests in land, as the secrecy surrounding landowners could be hidden by shell companies and was a real concern. The act also required ministers to produce a Land Rights and Responsibilities Statement, the first in the world, which adopts a human rights approach to land reform.
Since 1990, there has been more than a fivefold increase in the area of land in community ownership. As of June 2017, there were 562,230 acres in community. The Scottish Land Fund, set up in 2012 as a result of CLS campaigning, now has an annual budget of £10 million and has funded many of these purchases.
Previous: Repealing Ban on Discussing Homosexuality in Schools
Page last modified on 30th January 2020