I served for eight years as the head of policy at Aberlour. This was during the passage of the Children and Young People Act, when we formed the coalition on continuing care with Barnardos and Children 1st. It was through this coalition that we were able to celebrate the biggest change in care leavers provision in over 20 years.
Alex Cole-Hamilton, LIB DEM
It is well-documented that outcomes for those leaving care are much poorer than for their peers. Research shows that the single most important factor for improving outcomes for young people is increasing the age and the way they leave care. Youngsters who stay for longer in positive care placements benefit from the stability and security that it offers, and enjoy better outcomes in terms of education, employment and health.
In 2013, Who Cares? Scotland, in coalition with Aberlour and Barnardo's Scotland, kickstarted the award-winning Continue to Care campaign with one clear ask – let people stay in care until they are 21. They wanted to let the relationships that care experienced young people had built up and the stability that they had found continue beyond the age of 16.
In 2012, care experienced young people supported by Who Cares? Scotland responded to a call for evidence from the Scottish Parliament's Education and Culture Committee. The committee was looking at decision making processes around when a child should be taken into care and why the education outcomes of the care experienced population were so poor. Their letter asking to meet with committee members marked a turning point for care experienced people in Scotland, enabling them to speak directly to MSPs about what life in care was like.
They talked about the poor outcomes, their own experiences of a disrupted education and homelessness. They explained that too many young people were leaving care too soon and relationships that they had spent years building up were being severed at the age of 16.
They also spoke to politicians, journalists and members of the public to gain support for changes to the law. For many of the young people, the campaign was about ensuring future generations would experience a better care journey than they did.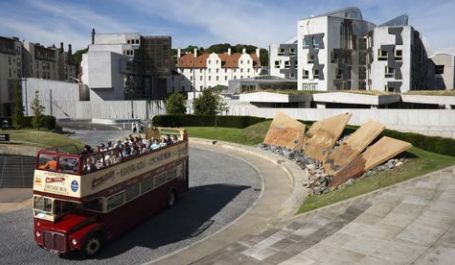 Duncan Dunlop, chief executive of Who Cares? Scotland, said: "When the opportunity to take the voice of care experienced people direct to decision makers in the parliament presented itself, it was an opportunity to make sure that they were able to influence decisions about their lives at the highest level.
"A key point in retrospect was that the respect given to their voice meant the legacy was not just legislation, but was also the dawning of the movement of care experienced people – we recognised this change was achieved because people had recognised and claimed their care identity. This was a global first and has gone from strength to strength."
Changes introduced by the Children and Young People (Scotland) Act 2014 mean that when a young person in care reaches 16 they are given the option to stay for a further five years. If the placement cannot be maintained, or if it is in the young person's best interests to start an alternative placement, a welfare assessment must be provided. The legislation also means young people leaving care are eligible to receive "aftercare support" up to the age of 26.
Previous: Affordable Homes Next: Free Personal Care for Older People
Page last modified on 30th January 2020