Affordable housing is about more than just bricks and mortar – it provides safe, warm homes, helps create a fairer Scotland, and delivers great economic benefits.
Kevin Stewart, SNP
As property prices have risen in Scotland, so has the need for affordable housing.
In 2015, the Scottish Federation of Housing Associations (SFHA), Shelter Scotland and Chartered Institute of Housing (CIH) Scotland released a report which defined the level of affordable housing need.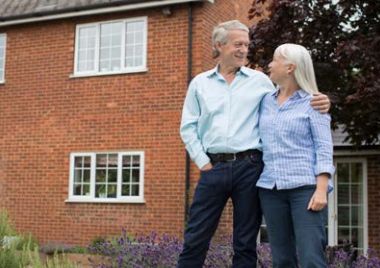 The report, and subsequent joint campaign, called for 60,000 affordable homes to be built during the parliamentary term from 2016 to 2021 and for this to be backed up by at least £700 million for each year over the five years.
Prior to the campaign with Shelter Scotland and CIH Scotland, SFHA launched Keeping Our Homes Affordable in 2013 to call for an increase in housing subsidy rates as cuts had resulted in social landlords not being able to build. The Scottish Government formed a group to review subsidy levels – which the SFHA was part of – and the body's recommendations to increase subsidy levels were accepted. This was a vital step before the campaign to increase the affordable home target as, without the funding, social landlords would not have been able to build.
Before the Scottish Parliament elections in 2016, SFHA, Shelter Scotland and CIH Scotland carried out extensive lobbying work to gain cross-party support for the report's proposals. This was accompanied by a media campaign which gained high profile coverage across national, regional and local media outlets, including television and radio interviews.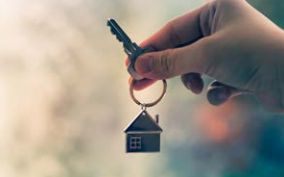 In 2016, the SNP was elected again to government and subsequently announced a target of 50,000 affordable homes, accompanied by funding of £3 billion, to be delivered by 2021.
SFHA's former head of public affairs Sarah Boyack said: "Although less than the 60,000 affordable homes our research called for, we welcomed the Scottish Government increasing the affordable homes target and the cross-party support it received. Our researched played a part in achieving this.
"It is vital that post-2021, social housing providers can continue to deliver the housing that Scotland needs – and our new joint research with Shelter Scotland and CIH Scotland, which will be launched in 2020, will be key to ensuring that happens."
The increase in the affordable homes target and the funding of £3 billion has allowed housing associations and co-operatives to increase or re-start their building programmes. Previous cuts to subsidy levels had resulted in some social landlords stopping their building programmes.
SFHA, Shelter Scotland and CIH Scotland are working on new research into affordable housing need post-2021. This research will help make the case for investment in affordable housing after this parliament.
Previous: Making Renting Right Next: Continue to Care
Page last modified on 30th January 2020