24th February 2021

Posted in

It's hard to believe that just a year ago thousands of us came together at the SEC in Glasgow for The Gathering. We didn't have any...

Read more

31st October 2019

Posted in

Coming up with all the right ingredients for a hit event at the Gathering can feel challenging – but don't worry as help is at hand...

Read more

Events manager Alex Thomson is bowled over by the public response and picks out some of his favourite tweets

Read more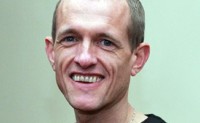 Events and Training Manager at SCVO. Responsible for The Gathering, Scottish charity awards and other SCVO events and training courses.
Contact information