Q1 2021 applications for the Senior Leaders Programme are now closed. Our Q3 cohorts will be live for applications shortly.
Please contact Maddie Stark at maddie.stark@scvo.scot or John Fitzgerald at john.fitzgerald@scvo.scot for more information on digital evolution support for organisations.
---
The coronavirus crisis has driven digital change at a speed we could not have imagined. Voluntary organisations are finding new ways to deliver support, from online art classes to digital skills training. We are doing this while working remotely, managing caring responsibilities, and trying to keep our organisations financially afloat.
For many of us, this change has been fast-paced and responsive. We've been amazed at how much we have been able to do in a short time. Challenges that seemed insurmountable a few months ago have disappeared as even the most technophobic among us have had to adapt.
We know we have hard times ahead. Widespread redundancies are expected, and the economy will take years to recover. The voluntary sector has never been more needed.
SCVO's Digital Leader Programme is here to help you take a step back and reflect on:
Lessons from moving your activity and support online
How you are using digitally internally
How you can build on what is working for renewal and recovery
2021 Senior Leaders Programme
Our 2021 programme gives you exposure to the latest digital thinking, and a network of diverse leaders from across the sector. Over the course of six months you will focus on five key themes:
Leadership and governance – understanding the importance of role modelling and of a digital trustee
Organisational culture –understand and explore how using lean and agile tools and techniques can create smarter ways of working to support increased capacity, reach and improved service delivery
Services – accessibility, user experience and service design
Decision making – how data can help
Security – how to manage digital risks and become cyber secure
You will have the chance to engage in a wide range of learning experiences:
Reflective learning: Each month you will be given access to a selection of the most useful materials on our key topics, and complete a reflective activity to apply the learning to your own organisation
Action learning: Monthly learning sessions facilitated by our experienced course leaders and subject matter experts will challenge and deepen your learning
Peer support: You will form a network of committed leaders from across the sector grappling with similar issues
External profile: You will have opportunities to share your own learning and progress through SCVO's platforms, increasing the profile of your organisation and influencing others
Tailored support: SCVO's digital team will be available to offer one to one input and support. In previous years this has included staff training, cyber reviews and sessions with boards of trustees
Best practice inspiration: You will be exposed to examples of successful digital organisations from Scotland's voluntary sector, and encouraged to learn directly from them
Your commitment
Our programme is based on values of trust, innovation, quality and focus. To get the greatest benefit we ask you to commit to:
Prioritising the monthly learning tasks and group sessions
Recognising the diverse experiences and expertise in the group, and building openness and trust.
Honestly assessing your own challenges and opportunities
Digitally Confident Scotland
Over the past five years, SCVO have developed a range of support – our digital ecosystem – to help build a digitally confident voluntary sector in Scotland.
There's no 'right' entry point to our digital ecosystem, every organisation has a different journey, whether it's training, DigiShift calls or in-depth support.
"Looking at digital was very timely in helping us build in new structures to help us deliver the new organisational strategy. I came across the SCVO website and the Digital Check-up, and I thought that seemed like a sensible place to start. That gave us a few pointers as to what areas to think about; it wasn't as detailed as the Senior Leaders Programme, but it gave me a bit of confidence and a bit more insight at the time."

DAWN EWING, BUMBLEBEE CONSERVATION TRUST
As a voluntary sector leader, you're in a position to embrace and harness the wealth of opportunities that digital can bring to your organisation. You will have a unique opportunity to work alongside and collaborate with other leaders who share your vision for change.
"I have increased my professional network and learned about how other people have met challenges and made the most of digital opportunities. I was afraid I would have very little to contribute but felt that I was able to share useful knowledge and hopefully support my peers to learn from our mistakes and benefit from some of the digital solutions and developments we've achieved at Crew."

EMMA CRAWSHAW, CREW 2000
Our alumni
Over 125 leaders have been part of SCVO's digital leader programme since 2017. These quotes from our 2019 evaluation offer a glimpse of the type of change and progress we can help you to achieve.
It was definitely a positive experience. You learnt tangible things and tools that we could change really quickly, and that was always the advantage for me. I could literally leave one of those sessions and that night say: 'We're going to change these things'. That made it practical for me. 
It was good to get a day a month out the office to totally think about digital. I liked the way that each session focussed on a different thing, and then each of us would go into our issue and what had happened since the previous month. It focussed the mind. 
It's not about a big project, we're going to have little mini pilots running and an iterative process. We're trying to get understanding in the leadership team that we try things, they might not work, and not be scared of stopping. 
Craig Wilson from Big Hearts was at the ACOSVO Leadership Conference yesterday and he stood up and said that the SCVO Senior Leaders Programme was one of the most transformational programmes he'd been on.
I think that one of the main takeaways personally was feeling more confident leading this within my organisation, because I knew that things I'd be suggesting had been tried and tested elsewhere.
"I feel that the course prepared me well to lead on digital innovation during Covid 19 pandemic. It helped me to understand how and where technology could be used to save time and improve communication. The course improved my confidence in leading innovation and change in the use of digital technology."
Our course leaders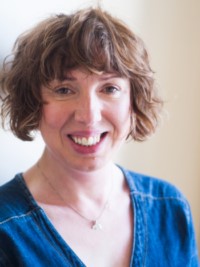 Maddie Stark
Digital Development Officer for SCVO's Digital Team
As a voluntary sector leader, it is your responsibility to lead an organisation that embraces change, challenges the status quo and creating a service fit for purpose in the 21st Century and beyond.
Since its inception our senior leader programme has worked with over 125 voluntary sector leaders to enable and empower them to successfully navigate the digital landscape and be a leader in the 21st Century.
As a participant on our programme you will learn what it means to be:
Visionary, have a clear sense of purpose and direction in the long term and in the face of short-term uncertainty, get to know your hedgehog
Make informed decisions, using data to make evidenced based decisions and quiet down the inner HiPPO
Adaptable, taking advantage of lean and agile methodologies and be able to respond and move quickly
Curious, designing a service that meets the needs of the people using it, asking questions, listening and trying things out
Bold
Embrace the change and apply to the SCVO senior leader programme.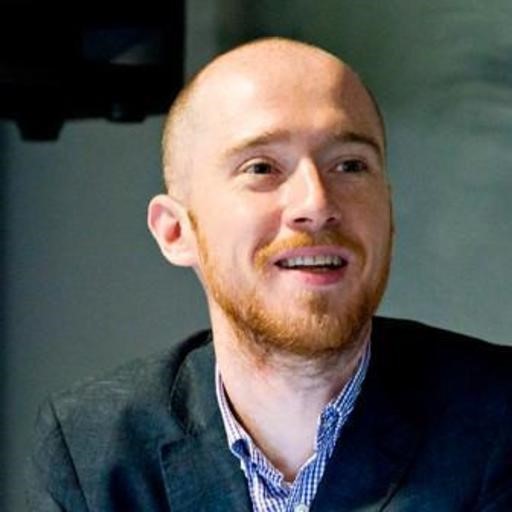 Ross McCulloch
Director at the Third Sector Lab
SCVO's Senior Leaders Programme is a unique opportunity to connect with other voluntary sector decision makers, unpick what a digital change will look like in your organisation and understand the tools, techniques and resources available to make that change.
It's a holistic programme designed with other sector leaders to ultimately transform the landscape. No two cohorts are the same. We're looking for senior leaders who really want to get to grips with digital as a tool for positive social change. We want people who want to get started today.
Being part of the programme will give you a safe space to talk openly about your challenges – allowing you to focus on how digital is a tool to focus on the people that you support alongside those who work and volunteer for your organisation. Evolving your culture, service delivery, fundraising and more.
You'll get a change to connect with digital experts working in world-leading tech firms as well as other voluntary sector organisations. You'll also receive a huge range of support from the SCVO digital team and beyond.
If this sounds like an opportunity for you, we can't wait to hear from you.
Eligibility and practical details
We are specifically targeting 'senior leaders'; chief officers and department heads, those with the authority to bring about real, active change in their organisation through digital.
Cost
The programme fee for six months of delivery and tailored support is £850
Structure
The programme will be delivered through two cohorts, with up to 10 leaders in each cohort.
Monthly action learning sessions will be delivered over zoom, with learning materials and reflective tasks coordinated through a digital learning space throughout the month.
Cohorts will be supported to arrange learning opportunities with alumni and other sector role-models between action learning sessions.
SCVO's digital team will provide 121 support between sessions, and after the programme is completed. This will be tailored to the needs of each organisation and could include advice about specific technical issues, a skills session for staff or a strategic discussion at board level.
We hope to bring cohorts together for a face to face session at the end of the programme, depending on the government advice and coronavirus situation.
Month
Cohort A 
Cohort B 
Theme 
Jan    
 26/01/2021   'live' zoom session   9.30 – 12.30
27/01/2021  'live' zoom session   9.30 – 12.30
Kick-off and Action Learning
Leadership and Governance Explore and examine your approach to leadership and understand the role and importance of a digital trustee
Feb 
23/02/2021  'live' zoom session   9.30 – 12.30  
24/02/2021  'live' zoom session   9.30 – 12.30   
Organisational Culture    Understand and explore how using lean and agile tools and techniques can empower your organisation to be more adaptive and responsive and support increased capacity, reach and improve service delivery
March  
 23/03/2021  'live' zoom session   9.30 – 12.30 
24/03/2021  'live' zoom session   9.30 – 12.30 
Service Design  Look to design and evolve your services with the user at the  heart; accessibility, content and usability 
April 
20/04/2021  'live' zoom session   9.30 – 12.30   
21/04/2021  'live' zoom session   9.30 – 12.30   
Using Data Strategically Learn to see data as a resource and as an opportunity to learn  from your stakeholders through their actions and behaviours 
May  
 18/05/2021  'live' zoom session   9.30 – 12.30
 19/05/2021  'live' zoom session   9.30 – 12.30 
Cyber Threats & Resilience  Understand the risks that can be posed through the use of  technology; mitigating and resilience to threats 
June  
22/06/2021   Face to face 10.00 – 16:00  
23/06/2021  Face to face 10.00 – 16:00  
Road mapping & celebration event Review and reflect on your digital journey and map out your organisation's next steps. The opportunity to celebrate how far you have come!
Programme outcomes
After completing this programme participants are expected to:
Form a clear understanding of what your organisation's challenges are and knowledge of how digital approaches can help overcome these
Contribute to a sustainable voluntary sector leadership peer support network to help address current and ongoing organisational challenges
Commit to and drive transformational change in your organisation to maximise your impact on individuals and communities
Create a road map for embedding digital into every day working lives and service delivery
Page last modified on 28th April 2021