The Scottish Welfare Fund provides a vital lifeline to families during times of crisis, and helps people in desperate situations where they cannot afford to buy everyday items, such as food or nappies, that many of us take for granted.
Angela Constance, SNP
All families hope that they will never have to access emergency loans – however crisis grants are vital to helping those struck by poverty to access financial support quickly.
The Scottish Welfare Fund (SWF) was launched in 2013 to provide crisis grants for living expenses in the event of an emergency and community care grants to enable and support independent living. It is a national scheme delivered by Scotland's 32 local authorities on behalf of the Scottish Government and replaced the discretionary Social Fund previously run by the UK Department for Work and Pensions, which provided crisis loans for vulnerable people.
The Welfare Funds (Scotland) Act 2015 placed a statutory duty on local authorities to provide welfare funds.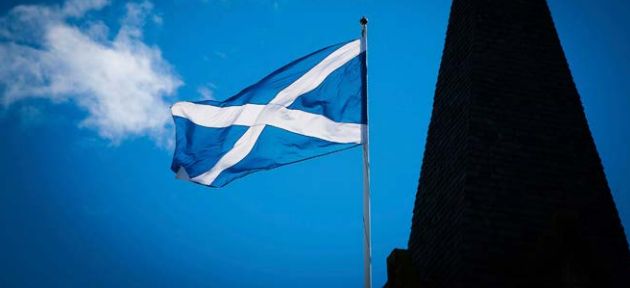 Peter Kelly, director of the Poverty Alliance, said: "The act, by establishing the Scottish Welfare Fund on a statutory footing, has had an important impact on the lives of people experiencing poverty across Scotland and was brought about in no small part thanks to the voice of the third sector.
"In providing a cash-based response, the fund offers a more dignified approach to supporting people experiencing income crisis; an approach that gives people choice about how to meet their own needs. In the context of the last few years of social security reform, stagnating pay and rising living costs, it has acted for many people as a vital safety net that has protected them from harm."
The fund provides a one-off grant for living expenses or household goods which does not have to be repaid, unlike the previous Social Fund loans. It is limited to the amount of money made available to the council every year, and any additional resources local authorities use to top up the fund; therefore payments may be restricted. Councils have extensive discretion over how the scheme is provided in their local area, in line with regulations and guidance.
The fund compares extremely favourably with local welfare assistance (LWA) schemes in England and Wales where provision has become increasingly patchy and has faced uncertainty. Applicants can get a crisis grant even if they are subject to a DWP sanction or disallowance which has reduced their benefit. The reason for the sanction should not be taken into account when the local authority is making a decision.
However, work to ensure the fund remains accessible to vulnerable people across Scotland is ongoing.
Kelly added: "We have to recognise that – with the fund's budget remaining static since 2013/14 – it is now under significant strain. To ensure the fund continues to meet people's needs – and to ensure the legacy of the act – it's essential that its budget is increased and protected in the years ahead."
Previous: Free Personal Care for Older People Next: Free School Meals
Page last modified on 30th January 2020